Skip to content
Skip to navigation menu
Medical & Life Sciences Applications by MOONS'
Medical & Life Sciences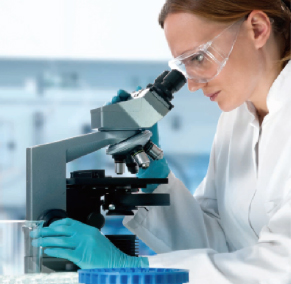 Driven by vigorous market demand, life and medical science has recently developed into an increasingly innovative and comprehensive industry. Especially for recent three years, the growth of medical industry speeds up and maintains a double-digit growth. In 2014, the sales revenue of medical device industry reached 216.85 billion while the industrial output reached 250 billion. In terms of total industrial output, the growth of laboratory appliance, medical equipment has exceeded that of medicine industry.

According to Classification and Code Standard of National Economy Industry (GB/T4754-2011) issued by National Statistics, medical equipment and instrument manufacturing(C358) contains 7 subcategories, which apply to global medical equipment industry as well.
| | | |
| --- | --- | --- |
| Industry | Description | Series |
| Medical diagnosis, monitoring and treatment equipment | Manufacturing of equipment for medical diagnosis, monitoring and treatment in internal and surgical, traditional Chinese medicine | Blood analysis, Radiotherapy apparatus, high precision Stepper motor |
| Oral and dental instrument and equipment | Oral treatment and repair equipment | Dental equipment, Slotless motor |
| Disinfecting equipment of medical laboratory | Manufacturing of medical disinfection and sterilizing equipment | Laboratory automation, Gas chromatograph, Micro PM stepper motor |
| Medical, Surgical and Veterinary instruments | Manufacturing of surgical and diagnostic medical equipment | Pipette,infusion pump, surgical instruments, brushless motor, stepper motor, micro stepper motor |
| Mechanical treatment and ward nursing | Manufacturing of treatment, ward nursing, rehabilitation equipment | Medical bed, Brushless DC gearbox motor |
| Artificial limb, artificial organ and implantable device | Medical and veterinary artificial limb, artificial organ, implantable devices | Prosthetic joint, Slotless Motor |
| Other medical equipment | Manufacturing of medical and veterinary equipment and other unlisted equipment | Medical image and other peripheral treatment equipment Linear stepper motor |
Other Typical Applications
• Surgical Robots
• High Speed Surgical Bone Drill
• Syringe
• Dental Implant Equipment
• Dental Laboratory Lathe
• Ophthalmic Surgical Instruments
• Peristaltic Pump and Syringe Pump
• Prosthetic Device
• Rehabilitation System
• Biochemical/Blood/Urine/Enzyme Immunoassay Analyzer
• ICU ventilator
• Drug Delivery Machine
• Medical Bed
• X-ray CT medical Equipment
• Dialysis Machine
• Oxygenerator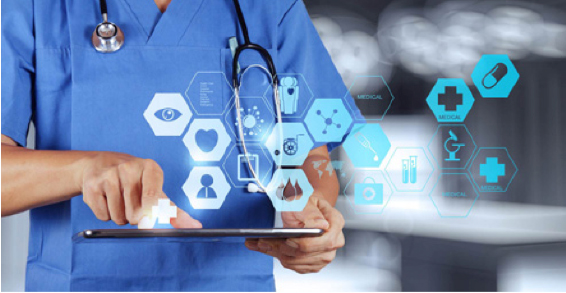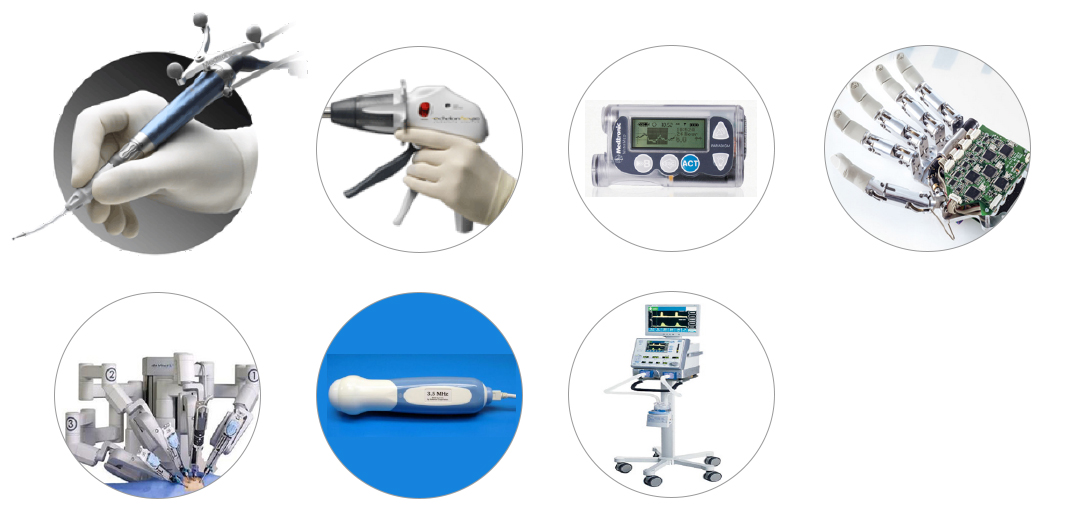 MOONS' has the most various product series, including 0.9° micro stepper motor, low noise and high speed slotless brushless dc motor, innovative and smooth Z-series, 16mm PT-104 micro motor, 20mm 08HG micro stepper motor with 5° step angel and brushless DC gearbox motor. Meanwhile, MOONS' provides assorted linear actuators such as LSM/BSM linear stepper motor and MLA8/MLA11 electric cylinder, realizing high accuracy, high efficiency and no delay. In addition, specific engineering support, regional application support, quick turn-around time and customized solutions are also provided.

MOONS' products can not merely satisfy various technical requirements in speed, torque, dimension, efficiency and acceleration, but also offers customized service of different winding, magnetic circuit, connection, output shaft, lead and so on.