Skip to content
Skip to navigation menu
The 3rd Annual Product Seminar of MOONS' Japan was Successfully Held
November 22, 2019
On November 22, 2019, MOONS' Japan successfully held the 3rd Annual Product Seminar at Hotel Lagunastuite in Yokohama, Japan.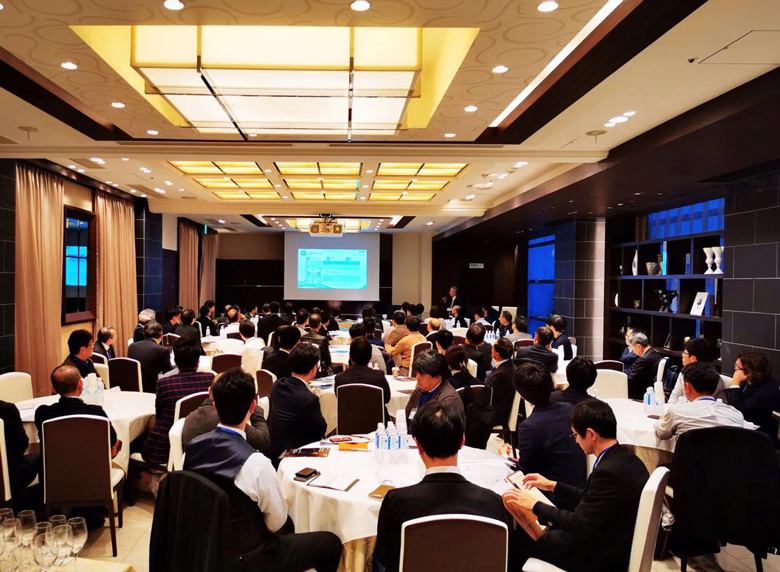 The guests were 100+ senior representatives from more than 40 renowned companies such as Stanley, Iwasaki Electric, Kaga Electronics, Yamada Shomei Lighting, Rayos, Lighting and so on. The day coincided with Light Snow, the outdoor temperature plummeted, and it was followed by wind and rain. Even so, the enthusiasm of the guests was high. They arrived at the venue early, registered, received information, and paid full attention to the products and dynamic demonstrations carefully prepared by MOONS'.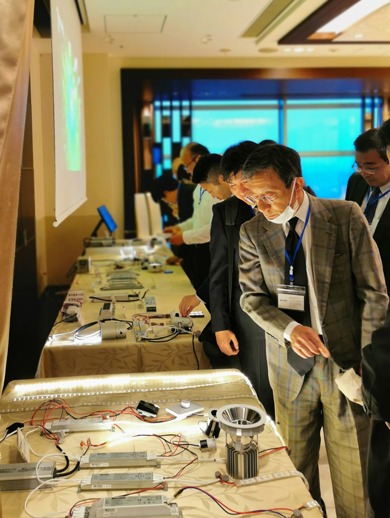 As the seminar began, Mr. Jiaqi Chen, the general manager of MOONS' Japan, gave a welcoming speech and briefly introduced the development of MOONS'. This was the followed by Mr. Ashinuma's introduction of MOONS' products to the guests. The products included outdoor constant power LED driver series, high-temperature version of circular high-bay LED driver series, DALI-2 outdoor LED driver series, explosion-proof LED driver series, and 0.1% deep dimming intelligent LED driver series, 32-channel DMX (RDM), DALI LED drivers, outdoor light control systems (2.4GHz wireless lighting control solution, 0-10V / PWM loop dimming control system, RS485 dimming control system and NB-IoT communication technology Node controller).
The last part was free exchange and discussion. The invited experts from various industries have conducted cordial exchanges on the use of MOONS' products, fully affirming the efforts and innovation of MOONS' products in the extreme use of light. They also expressed high expectations for the future of MOONS' products. MOONS' also carefully prepared delicious refreshments for the guests, followed by another visual feast where numerous renowned cases were illuminated by high-performance products.
Niagara Falls, One of the Eight Wonders of the World
Eiffel Tower light show in Paris, France