Skip to content
Skip to navigation menu
ID

Permanent Magnet Linear Stepper Motors

Permanent Magnet Non-Captive and Captive Linear Actuators, Small Size, Bipolar Coil Constructions, 20mm to 35mm Diameter, 2 phase, 15°
● Pull/Push Force: 24N(86.3oz) to 50N(179.9oz)
● Shaft Stroke: 12mm(0.47in) to 50mm(1.97in)
● Linear Step Travel: 0.0333mm to 0.0508mm
● RoHS Compliant
Price:
USD 42.0

-

56.0 EA
* Free shipping to North America and most of Europe for orders of $100 or more
Buyer Protection:
Free Exchange
if the item has quality problems within 1 year.
Learn more
Product List
| | | | | | | | | |
| --- | --- | --- | --- | --- | --- | --- | --- | --- |
| Series | Outer Diameter (mm) | Shaft Stroke (mm) | Step No. | Step Travel (mm) | Pull/Push Force(N) | Holding Force(N) | Rated Current(A) | Resistance(Ohms ±10%@20℃) |
| 20LN024M | 20 | 50 | 24 | 0.0508 | 30 | 30 | 0.35 | 14 |
| 25LN024L | 25 | 40 | 24 | 0.0508 | 24 | 40 | 0.21 | 20 |
| 28LN024L | 28 | 13 | 24 | 0.0420 | 40 | 100 | 0.13 | 150 |
| 35LN024L | 35 | 12 | 24 | 0.0333 | 50 | 110 | 0.566 | 7.7 |
Model Numbering System

Structure

Operating Principles
Schematic Diagrams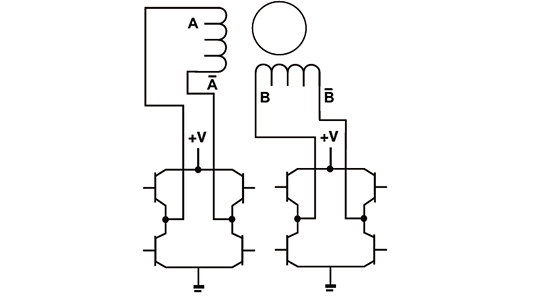 Step Sequence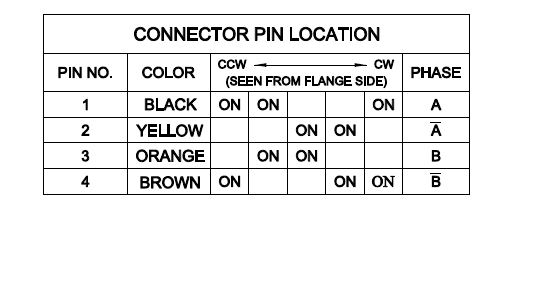 Operating Principles In response to each individual control pulse and direction signal, the drive applies power to the motor windings to cause the rotor to take a step forward, a step in reverse, or hold in position.

For example, in a 7.5 degree two phase step motor: When both phases are energized with DC current, the motor will stop rotating and hold in position. The maximum torque the motor can hold in place with rated DC current, is the rated holding torque. If the current in one phase is reversed, the motor will move 1 step (7.5 degrees) in a known direction. If the current in the other phase had been reversed, the motor would move 1 step (7.5 degrees) in the other direction. As current is reversed in each phase in sequence, the motor continues to step in the desired direction. These steps are very accurate. For a 7.5 degree step motor, there are exactly 48 steps in one revolution.

Two phase stepping motors are furnished with two types of windings: bipolar or unipolar. In a bipolar motor there is one winding on each phase. The motor moves in steps as the current in each winding is reversed. This requires a drive with eight electronic switches. In a unipolar motor there are two windings on each phase. The two windings on each phase are connected in opposite directions. Phase current is reversed by turning on alternate windings on the same phase. This requires a drive with only four electronic switches. Bipolar operation typically provides 40% more holding torque than unipolar, because 100% of the winding is energized in the bipolar arrangement.

Delivery & Packaging
Ensure your ordered products are always safely packaged from easy click to fast delivery to your hands
Professional Product Label
Considering all possible harsh application environments, MOONS' specially designed labels for each product, which pass water-resistance test, durability rub test, high temperature resistance and corrosion resistance tests.

Besides, our product labels are attached with QR code linking to product details, which is convenient for clients to view the detail product page with their mobile phones.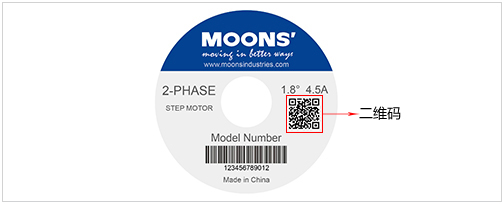 Note: This label design is suitable for products of stepper motor.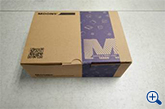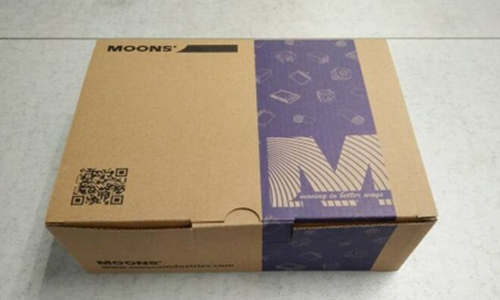 (Professional packing box and unique appearance design)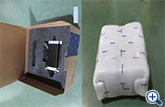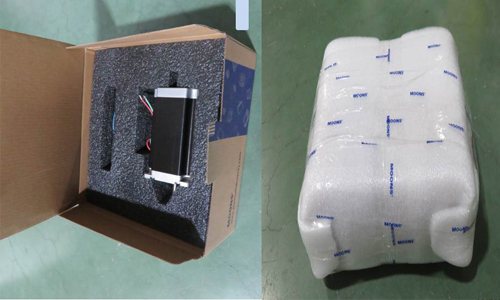 (Single item packed with EPE)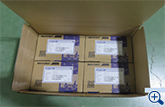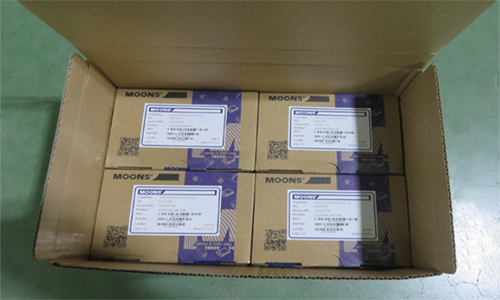 (Multi-products packed with another box)
Safely Packaging
In order to ensure your shipments withstand the long trip and arrive safely and intact, MOONS' specially designed Individual package to pass the drop test with its stable structure.
Besides,the package is made from recyclable materials, providing you with professional safety delivery.
Whether just single item or multi-products the clients buy, all products are packed twice to avoid the damage further.
Shipping Visualization
For each case, products are carefully packed by experienced warehouse staff and the key processes are recorded by photos, which are then posted on our website, so that clients could clearly know the packing process and logistics status after placing order.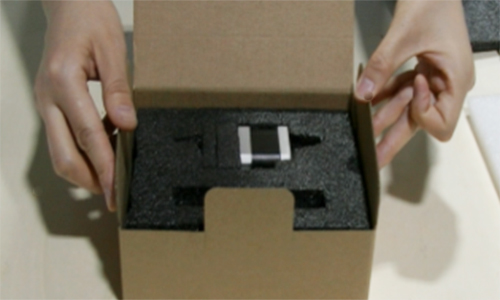 (Product in the box)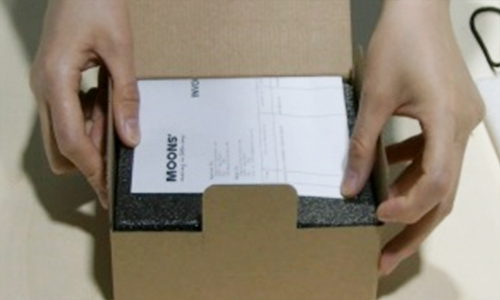 (Add the invoice)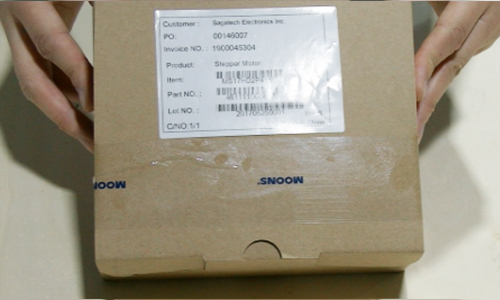 (Label the commodity)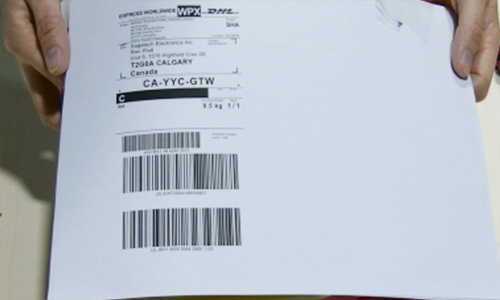 (The logistics waybill attached)

Fast Delivery
Fast Cross-Border Delivery
MOONS' chooses DHL as our main international express shipping partner. As the world's leading logistics specialist, DHL provides our customers with fast and professional inter- national door-to-door delivery service.
Estimated Delivery Time: e.g. China-USA major cities 3 business days.
Professional
Warehouse Management
MOONS' has an experienced warehouse management team, all products and materials are clearly classified and neatly arranged.