Skip to content
Skip to navigation menu
What is the Difference between DALI Device Type 8 and Type 6 ?
1. DALI History
Digital Addressable Lighting Interface (DALI) is a protocol for digital lighting control that enables the easy installation of robust, scalable and flexible lighting networks. Today DALI is the most common used digital protocol for light. And DALI protocol is maintained by Digital Illumination Interface Alliance (DiiA), a global consortium of lighting companies that aims to grow the market for lighting-control solutions based on DALI technology.
DALI was originally developed to allow digital control, configuration and querying of fluorescent ballasts, replacing the simple, one-way, broadcast-like application of 0/1-10V dimming. With DALI, the broadcast option is also available; in addition, with simple configuration, each DALI device can be assigned a separate address, allowing digital control of individual devices.
DALI features with a two-way communication with the luminaire. You can determine whether the tubes are working correctly, and at what lighting intensity level they are. The DALI protocol has been expanded several times since the beginning and each new device has been given a new number (Device Type X = DTX). Latest important updates are Emergency light (DT1), LED (DT6) and RGB/Tunable white control (DT8).The figure 1 show the components of IEC 62386 standard.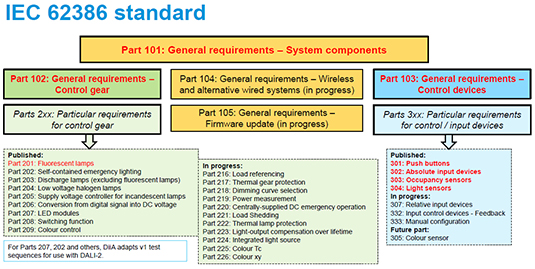 The components of IEC 62386 standard
2. The Difference between DALI Type 8 and Type 6
For DT6 driver, single address single channel. This type driver use one address to dim the color temperature and another address to dim the intensity, supporting DALI 102, DALI 207 protocol. As for DT8 drivers, single address multipath channels. Those drivers use one address to achieve tunable white application. It's compatible with DT6 and support DALI 209 protocol.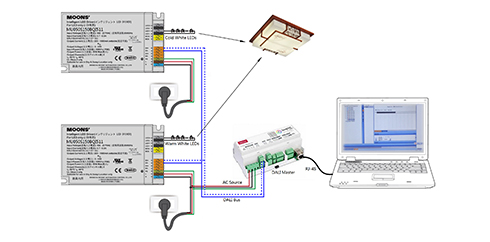 Fig.2 DALI DT6 Wire Connecting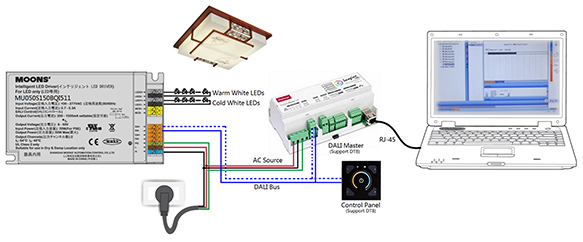 Fig.3 DALI DT8 Wire Connecting
The details about supporting protocol between Type 8 and Type 6 are shown in table below.
| | | |
| --- | --- | --- |
| LED Driver Type | DALI Type 6 | DALI Type 8 |
| IEC62386-101 | √ | √ |
| IEC62386-102 | √ | √ |
| IEC62386-207 | √ | √ |
| IEC62386-209 | × | √ |
| Intensity Control | √ | √ |
| Color Temperature Control | × | √ |
| Occupied Address Number | Each channels occupies 1 address | Dual channels share 1 address |
3. Why You Need DALI DT8
DALI Type 8, also known as DALI 209, is a DALI compatible device (device Type 8) which allows a user to change light color, color temperature and intensity to their preference, within the same fixture to achieve tunable white and RGB/W color changing.
DALI Type 8 uses a single DALI short address to control 2 or more outputs on a special DALI Type 8 driver or ballast, reducing the number of both DALI short addresses and DALI drivers needed to provide this color changing capability, saving on cost and complexity.
For Tunable White solution, compared with normal DALI DT6 driver, DALI DT8 driver has lots of advantages.
  • For DT8, only need one DALI address to achieve Tunable White.
  • For DT6, need two DALI addresses to achieve Tunable White.
  • For DT8 Driver, MOONS' design the CCT dimming logic in driver. Users can use standard DALI Master (support DT8) to achieve tunable white conveniently.
  • For DT6, need two DALI addresses to achieve Tunable White.
As a result, address is saving, space saving, manpower saving.
4. MOONS' is a Member of DiiA
MOONS' is one of the associate members of DiiA, and we have official DALI tester, "ProbitLab". For more information you can click official website of DiiA.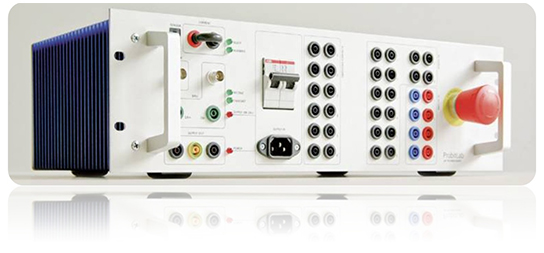 5. Related Products
MOONS' has been involved in the processes of designing, engineering and manufacturing LED light drivers for many years. As a global leading LED driver developer, MOONS' has made and continuous to investment in deep dimming high performance architectural products. We are pleased to introduce the latest designs innovative products. The DALI dual dimmer controlled intelligent, programmable LED drivers provide the smoothest flicker-free high-performance dimming to dark for every fixture. The new "S" series of LED drivers is available in multiform factors to provide a perfect match for your luminaire.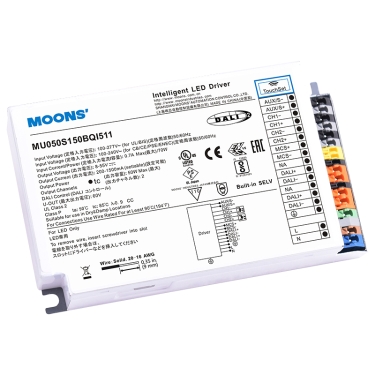 MU050S150BQI511