Skip to content
Skip to navigation menu
Technosoft Delegation Visited MOONS' Headquarters
May 24, 2019
On May 16th to 18th, 2019, Mr. Luciano Antognini, Mr. Liviu Kreindler and Mr. Radu Giuclea were invited to pay a visit to the headquarters by Mr. James Chang, Chairman of the Board and President of MOONS'. This was the first visit by Technosoft to the Shanghai headquarters since the acquisition in March this year.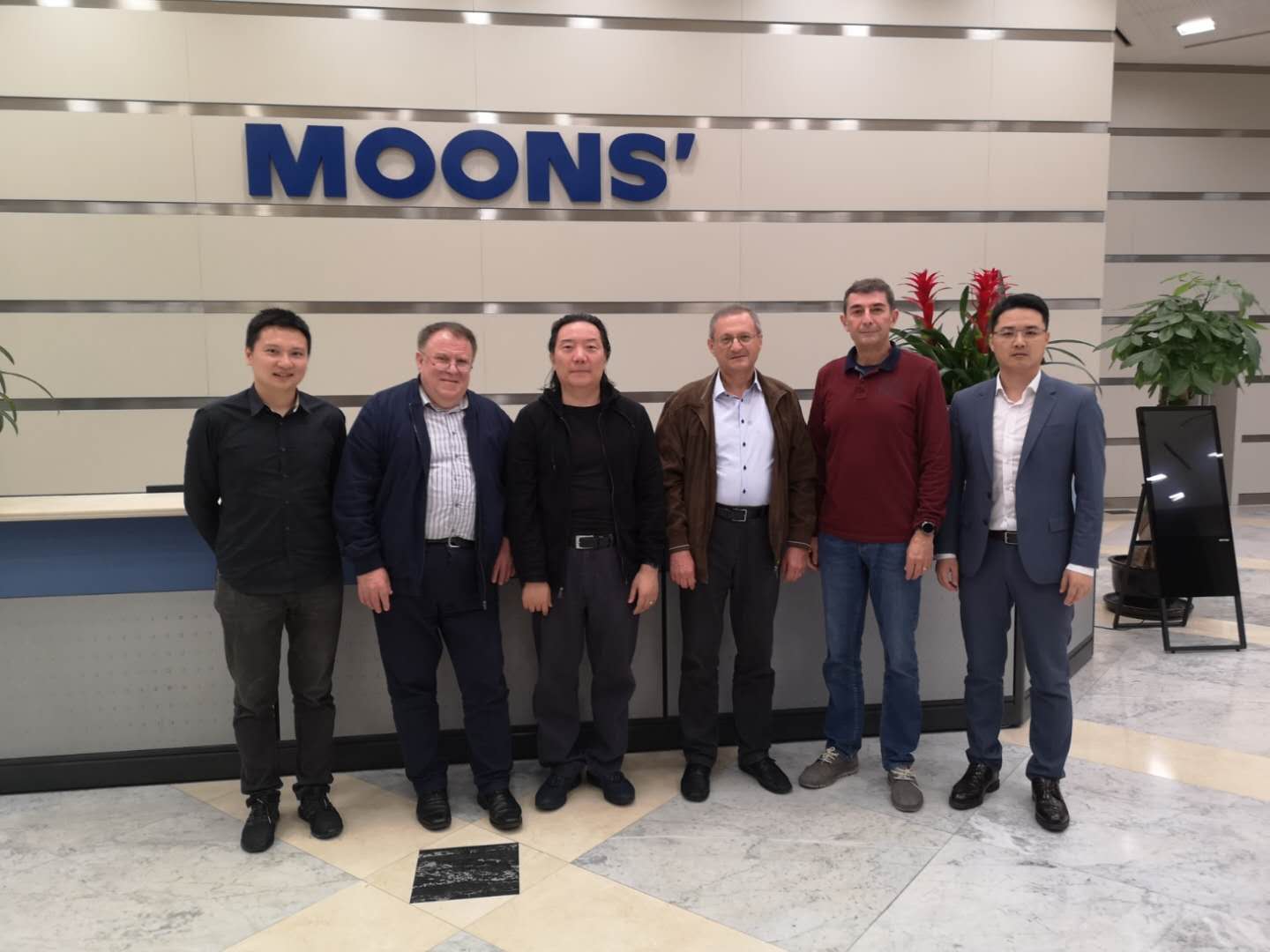 During the visit, Mr. James Chang hosted the visiting team himself and discussed with Mr. Luciano, the CEO of Technosoft about how could move business forward after the transaction. Mr. James Chang said: MOONS' and Technosoft are currently highly complementary both products and resources, we must integrate resources immediately, and take advantage of each other's strengths. In Europe, we should seek more business opportunities in different industries and more clients with Technosoft's technologies and sales network. In China and Asia, we can use MOONS' resources to expand more markets for Technosoft's driver that can meet the strong demands of our customers.
At the meeting, Mr. Chang especially mentioned that MOONS' has varieties of miniature motors and Technosoft has "All in One" motor driver. It makes perfect synergy to both products portfolio which could enhance the total sales in a faster way.
The three-day trip included a visit to the CMEF Show, to learn more about MOONS' and a visit to the facilities. Through the communication of business and the in-depth discussion of product technology, the visiting team had a clear and direct understanding of the headquarters and deepened the interaction between colleagues, which could help the future business collaboration.