Skip to content
Skip to navigation menu
ID

Anti-corrosion Hybrid Stepper Motors

Protective coating on the surface by special processing technology, can effectively prevent rust and corrosion.
● Corrosion resistant coating inside and outside
● Withstand salt spray test for long durations
● Widely used in aircraft, ships, automobiles, antennas, solar equipment, etc
● Available options for Wire Harness
Price:
USD 112.0

-

142.0 EA
* Free shipping to North America and most of Europe for orders of $100 or more
Buyer Protection:
Free Exchange
if the item has quality problems within 1 year.
Learn more
Electric motors used outdoors are susceptible to temperature extremes and moisture build up, leading to internal corrosion that quickly shortens motor life, causing early motor failure. However, a new approach to preventing corrosion and early failure uses a system of rugged corrosion proof coatings that are applied to all metallic surfaces both inside and outside the motor, protecting them from moisture and corrosion.

The figure is the anti-corrosion technology published in the international journals including Design World-"New Stepper Motors Beat Corrosion Without Seals".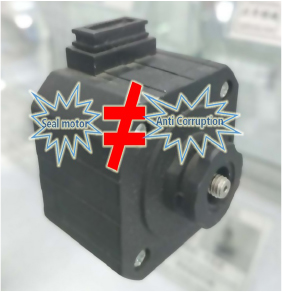 The traditional solution to corrosion problems was to seal the motor in order to keep out moisture that leads to internal corrosion. Shaft seals and end cap/housing seals will delay, but not stop, the penetration of moisture into the motor. Moisture will eventually find a way through any seal helped by temperature variations. Once the moisture is inside the motor, the seals act as a barrier to any removal of the moisture. In addition, shaft seals typically cause a loss of 3 to 15% of shaft torque due to rubbing friction. Also, because motors repeatedly go through cycles of heating and cooling, the air inside the motor expands and contracts. As the air inside the motor contracts, a small amount of moisture is sucked inside the motor. This eventually leads to some internal corrosion, to which hybrid step motors are particularly susceptible.
The coatings that were previously used were not rugged enough to protect the soft-iron magnetic and metallic materials inside a step motor over its design life. The new technique applies the coating to every surface and structure inside and outside the motor, including the rotor, stator, and housing. It essentially coats every one of the surfaces that could potentially rust, such as steel and aluminum. The material selections and coatings are tailored for each motor component. For example, the permanent magnets, aluminum endbells, and steel laminations use coatings, and upgraded base materials as needed to protect the parts from corrosion, while maintaining motor performance.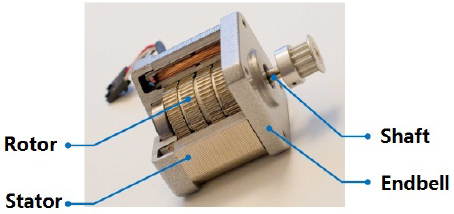 • Testing Standard: American Standard MIL-STD-202G salt spray test
Verifying the corrosion proof properties of the new coatings involved reviewing the available salt atmosphere or spray tests used extensively by the industrial and defense industries. MIL-STD-202G, test method 101E, is an all-purpose accelerated corrosion test, and the toughest corrosion test for commercial and industrial applications. Even though it is a military standard, it is still useful for commercial and industrial applications, a notable difference being the absence of any altitude requirement. This corrosion test format and procedure was used to evaluate the corrosion proof capabilities with one important change. The test was extended to 240 hours continuous testing. This condition is higher than all specified test conditions, except for one used primarily by the defense industry itself.
• Test Conditions
| | | |
| --- | --- | --- |
| Item | Standard requirement | Set point |
| Temperature | 35℃±3℃ | 35℃±1℃ |
| NaCL concentration | 5%±1% | 5%±1% |
| Solution ph value | 6.5—7.2 | 6.5—7.2 |
| Nozzle pressure | 12—18Lbs. | 18Lbs. |
| Spray density | 0.5-3ml/hr/80cm2 | 1-2ml/hr/80cm2 |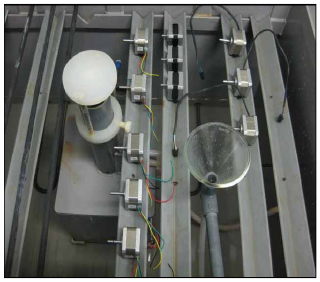 • Conventional Motor
Conventional motor: 96 hours after the salt spray test occurs serious corrosion, the rotor stuck and motor can not work.
Complies with B (48 hour) standard.

Conventional Motor
MOONS' anti-corrosion motor: 240 hours after the salt spray test motor function is normal.
Reach D level (240 hours) standard.

MOONS' Anti-corrosion Motor
• Remarks
Grade standard A: 96 hours without abnormal;
Grade standard B:48 hours no abnormal;
Grade standard C: 24 hours no abnormal;
Grade standard D: 240 hours no abnormal.

| | |
| --- | --- |
| Phase | 2 |
| Steps/ Revolution | 200 |
| Step Angle | 1.8° |
| Step Accuracy | ±5% |
| Insulation Class | B, 130℃ |
| Insulation Resistance | 100 MegOhms |
| Operating Temp. | -20℃~50℃ |
| IP Rating | IP 40 |
| Approvals | UL Recognized File E465363, RoHS |
Model Numbering System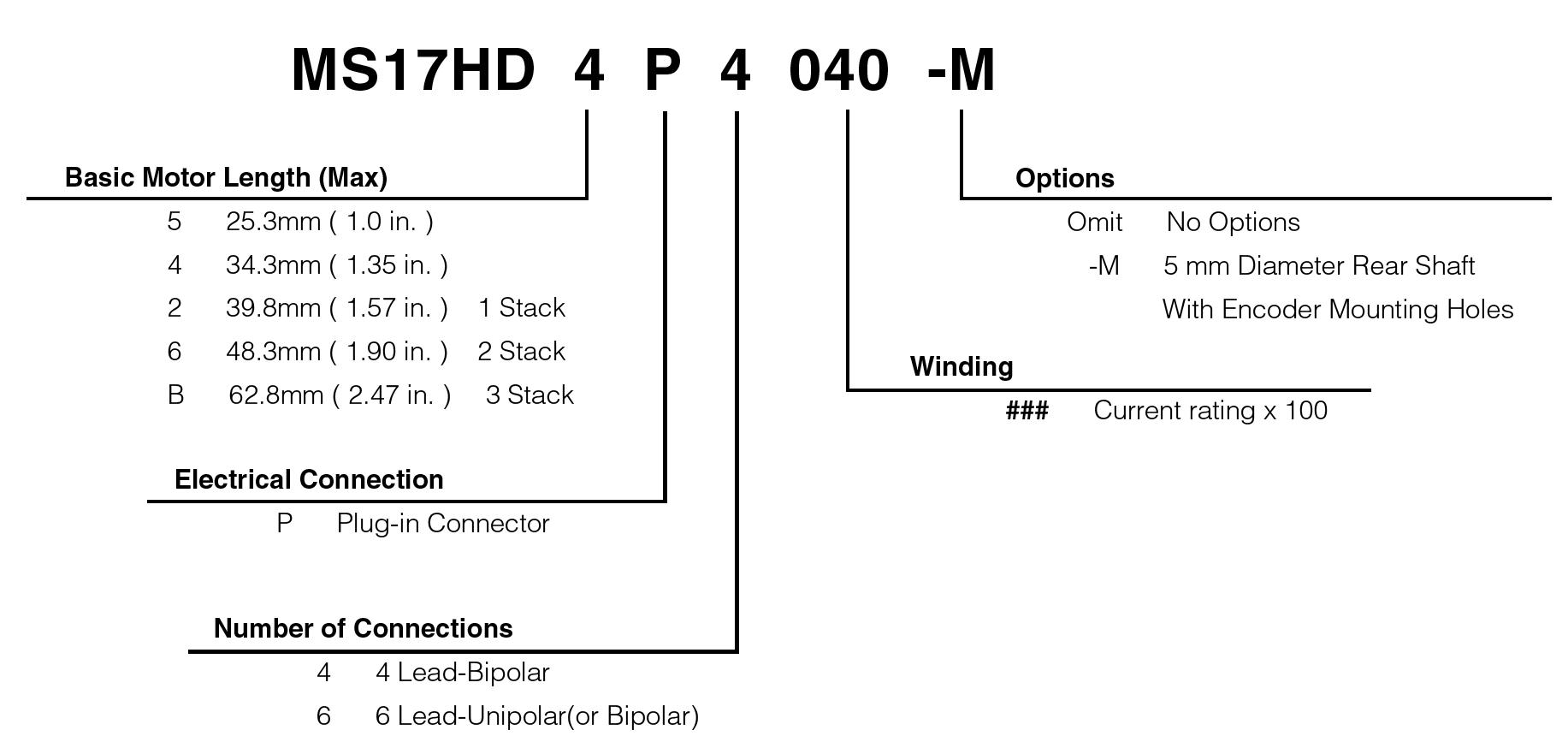 Length
Model Number
Torque
Curves
Connect
Rated
Current
Holding
Torque
Winding
Detent
Torque
Rotor Inertia
Motor Weight
Axial Load
(20,000 hours at
1000RPM)
Radial Load
(20,000 hours at 1000RPM)
Single Shaft
P=Plug
L=Leads
Amps
(mounted)
NmTyp.

oz-in
Typ.
Ohms
±10%
@20℃
mH
Typ.
mNm
oz-in
g cm²
oz-in²
kg
Lbs
push
pull
At Flat Center
N
Lbs.
N
Lbs.
N
Lbs.
39.8mm
(1.57in.)
1Stack
MS17HD2P
4200-10
P
2
0.43
61
1.04
2.2
15
2.1
57
0.31
0.28
0.62
25
5.6
65
15
30
6.5
Length
Model Number
Torque
Curves
Connect
Rated
Current
Holding
Torque
Winding
Detent
Torque
Rotor Inertia
Motor Weight
Axial Load
(20,000 hours at
1000RPM)
Radial Load
(20,000 hours at 1000RPM)
Single Shaft
P=Plug
L=Leads
Amps
(mounted)
NmTyp.

oz-in
Typ.
Ohms
±10%
@20℃
mH
Typ.
mNm
oz-in
g cm²
oz-in²
kg
Lbs
push
pull
At Flat Center
N
Lbs.
N
Lbs.
N
Lbs.
55mm
(2.17in.)
1Stack

ML23HS8P

4150-02

P
1.5
1.25
177
3.1
13.6
45
6.4
221
1.2
0.6
1.3
40
9
130
30
70
15.5
Filter By Product Type
All Products
Wire harness
With years of expertise and experience in the design, development, manufacturing and marketing of hybrid stepper motors, MOONS' provides a wealthy customized services, therefore, you can find suitable solutions for any special demands here.
Step Sequence & Schematic Diagrams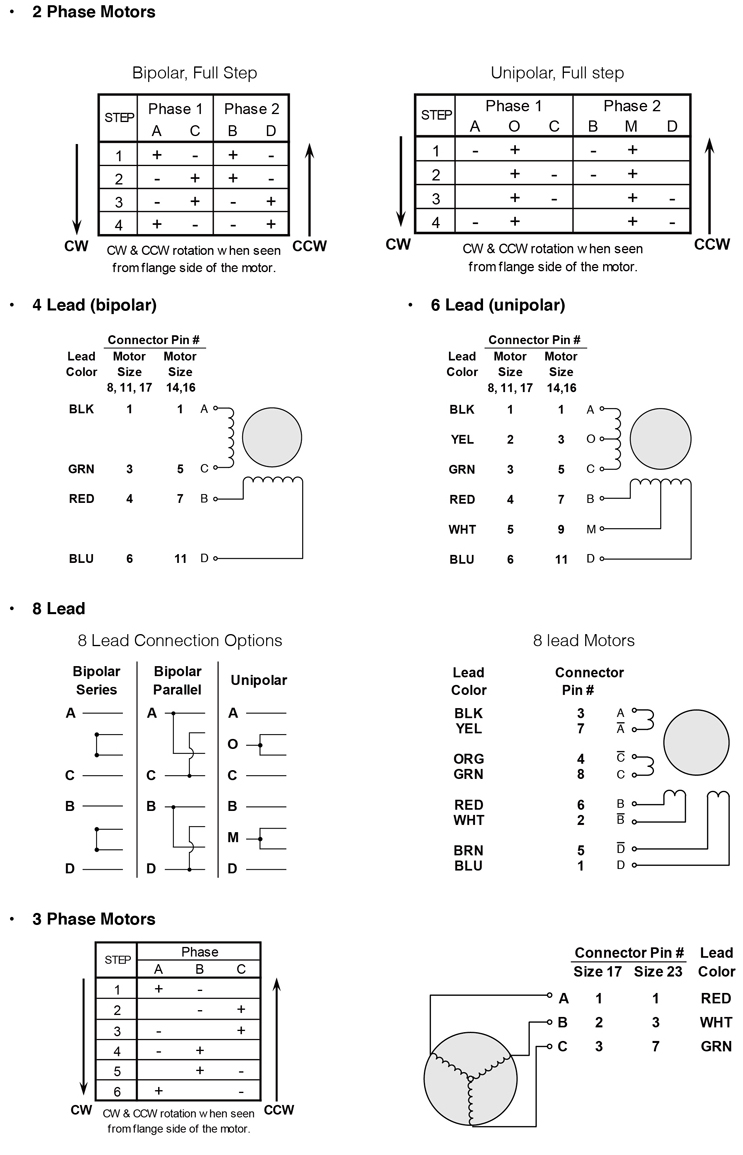 Delivery & Packaging
Ensure your ordered products are always safely packaged from easy click to fast delivery to your hands
Professional Product Label
Considering all possible harsh application environments, MOONS' specially designed labels for each product, which pass water-resistance test, durability rub test, high temperature resistance and corrosion resistance tests.

Besides, our product labels are attached with QR code linking to product details, which is convenient for clients to view the detail product page with their mobile phones.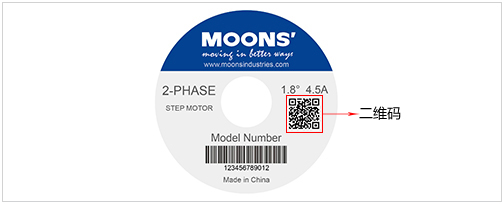 Note: This label design is suitable for products of stepper motor.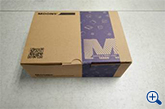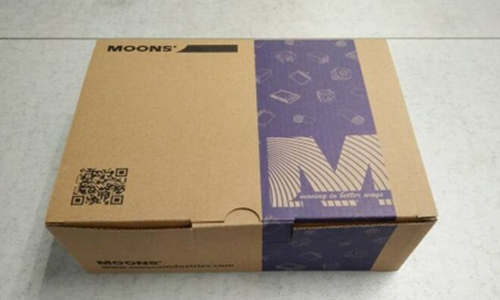 (Professional packing box and unique appearance design)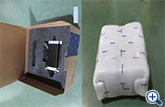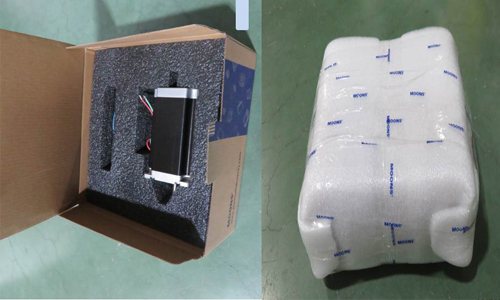 (Single item packed with EPE)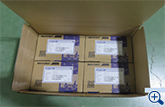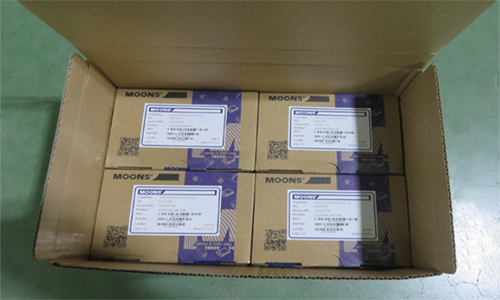 (Multi-products packed with another box)
Safely Packaging
In order to ensure your shipments withstand the long trip and arrive safely and intact, MOONS' specially designed Individual package to pass the drop test with its stable structure.
Besides,the package is made from recyclable materials, providing you with professional safety delivery.
Whether just single item or multi-products the clients buy, all products are packed twice to avoid the damage further.
Shipping Visualization
For each case, products are carefully packed by experienced warehouse staff and the key processes are recorded by photos, which are then posted on our website, so that clients could clearly know the packing process and logistics status after placing order.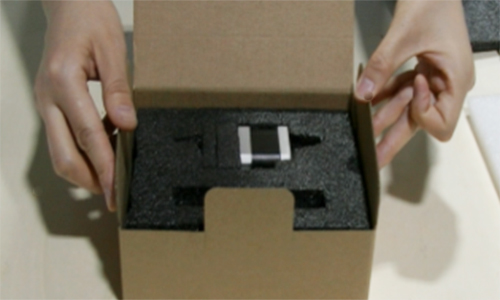 (Product in the box)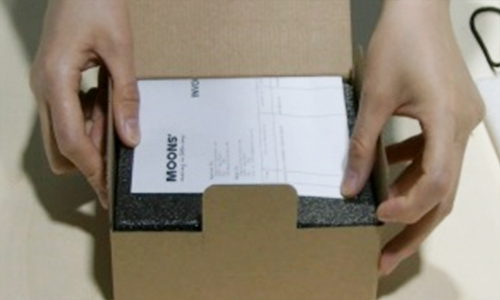 (Add the invoice)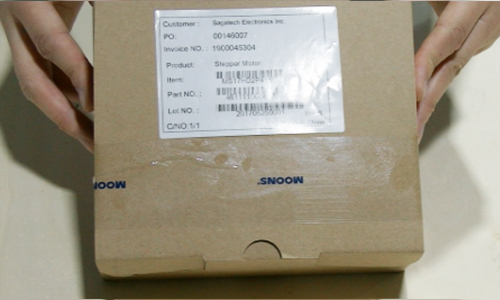 (Label the commodity)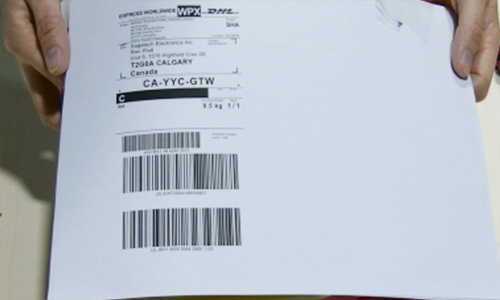 (The logistics waybill attached)

Fast Delivery
Fast Cross-Border Delivery
MOONS' chooses DHL as our main international express shipping partner. As the world's leading logistics specialist, DHL provides our customers with fast and professional inter- national door-to-door delivery service.
Estimated Delivery Time: e.g. China-USA major cities 3 business days.
Professional
Warehouse Management
MOONS' has an experienced warehouse management team, all products and materials are clearly classified and neatly arranged.